ART BARSEGYAN
ASSOCIATE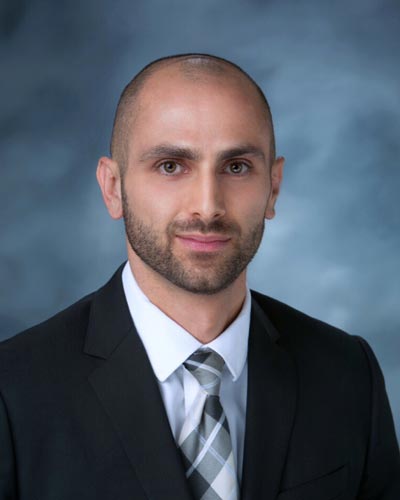 Art Barsegyan is an associate attorney at Pansky Markle Attorneys at Law. He joined the firm in 2012, with a practice focused on legal ethics compliance, state bar disciplinary defense and attorney admissions, and legal malpractice defense.
He is an active member of the Los Angeles County Bar Association (LACBA); the Association of Discipline Defense Counsel (ADDC), for which he serves on the Board of Directors and as the organization's Secretary; and the Association of Professional Responsibility Lawyers (APRL). In August, 2016, Mr. Barsegyan spoke at a panel presentation on updates in professional responsibility law during APRL's annual meeting in San Francisco.
Mr. Barsegyan graduated cum laude with a B.A. from University of Southern California in 2007. He earned his J.D. from Loyola Law School of Los Angeles in 2011, where he served on the Loyola Law School International and Comparative Law Review, earned the Judge Barry Russell Award for Outstanding Achievement in Federal Courts and Practice Course, and earned First Honors in Comparative Law. Mr. Barsegyan was a member of Loyola Law School's St. Thomas More Law Honor Society, which limited its membership to the top 15 percent of the class. From 2009 to 2010, Mr. Barsegyan served as the Society's Tutoring Director and supervised a team of over 20 tutors who provided free tutoring to the law school's student body.
During law school, Mr. Barsegyan assisted in the investigation and prosecution of attorneys as a law clerk in the Office of the Chief Trial Counsel of the State Bar of California; externed for the Honorable Victoria S. Kaufman in the United States Bankruptcy Court, Central District of California; and worked as a law clerk for Bet Tzedek Legal Services where he assisted underprivileged clients in bankruptcy, consumer rights, social security, and elder abuse matters.
As a Loyola Law School alumnus, Mr. Barsegyan regularly volunteers his time to serve the school's Alumni Mentor Program, through which he meets with and provides guidance to law students and takes on long-term mentorship roles.
Mr. Barsegyan is licensed to practice law in California, and is a member of the bar of the United States District Courts for the Central District of California.